Dr. Lauren A. Wanosky
A lifelong resident of northeast Ohio, Dr. Lauren Wanosky graduated from North Ridgeville High School and earned both her bachelor's and doctoral degree from Case Western Reserve University. She is a member of the Greater Cleveland Dental Society, the Ohio Dental Association and the American Dental Association.

The youngest of four children, Lauren has many great memories of growing up in North Ridgeville, playing sports and being active in the community. If the name Wanosky sounds familiar, perhaps you knew her parents (Gary and Paula) as teachers at North Olmsted and North Ridgeville High Schools. Dr. Wanosky enjoys spending time with her friends, family, and pets. Istvan (cat) and Gator (dog) were found while volunteering at the Friendship Animal Protective League of Lorain County.
Since beginning her career in Cleveland, Dr. Wanosky always wanted to return to her west side stomping grounds. That's why in early 2009, Lauren A. Wanosky, Family Dentistry was founded. Aiming to provide quality personable service, Dr. Wanosky wants her team to be a positive addition to the community by remembering that our patients are also our neighbors.


---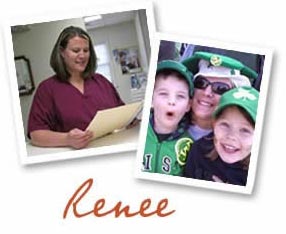 Renee Conroy
Renee Conroy is our dental assistant. She was born and raised in North Olmsted, Ohio. While attending North Olmsted High School, she went to Polaris for training in dental assisting and graduated in 1997. She has been working in the dental field for over 12 years, and thoroughly enjoys meeting new people and taking care of their dental needs. Should your visit to our office include a conversation with Renee, it's guaranteed she will remember every detail because she truly enjoys getting to know her patients while making them feel welcome.
When Renee is not working, she spends most of her time raising her two wonderful kids, Alex and Ben. They spend much of their time together going to the park and they never miss the St. Patrick's Day parade! In the summer months you can find them staying in their cabin found in Kimbolton, Ohio. Otherwise, Renee finds charity work very fulfilling and serves as a Ladies Auxillary President for the VFW.


---

Susan Rearick
Susan has worked her entire life in customer service, with the past nine years in dentistry. The dental office can be a scary place when it comes to treatment and financing, but she loves the opportunity to help ease fears. Having worked in larger corporations and now in a small private practice, as our office manager, Susan takes great pride in sharing her knowledge of dentistry in an environment that is personable and welcoming to patients, which she feels is lacking in this day and age.
Susan lives in North Ridgeville with her husband, Todd, and loves to spend time with her family. She grew up in Cleveland Heights and North Ridgeville, where her father, James Skinner, was a minister at Fields United Methodist Church. Since then, she has made many memories with her three children, three step-children, and three grandsons. When she's not working or spending time with her family, Susan can often be found hitting the open road on her motorcycle.

---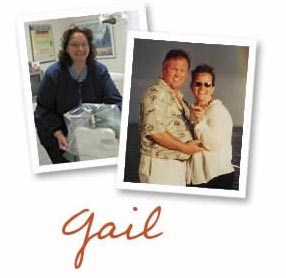 Gail Woyton
With over 20 years of experience as a dental hygienist, Gail has a gentle and caring nature, as well as the ability to relate to people of all ages and backgrounds. She has also had the unique opportunity to practice dental hygiene all around the United States, as well as in Europe, which gives her a well-rounded insight into people's dental needs and fears.
As a native Ohioan who grew up on the west side, she enjoys music, the outdoors and, most of all, travel. Throughout all of her adventures, Gail has learned that a person's smile is the universal language seen (heard) around the world. She now lives in Berea with her husband of 10 years, Greg, and keeps busy with friends and family.